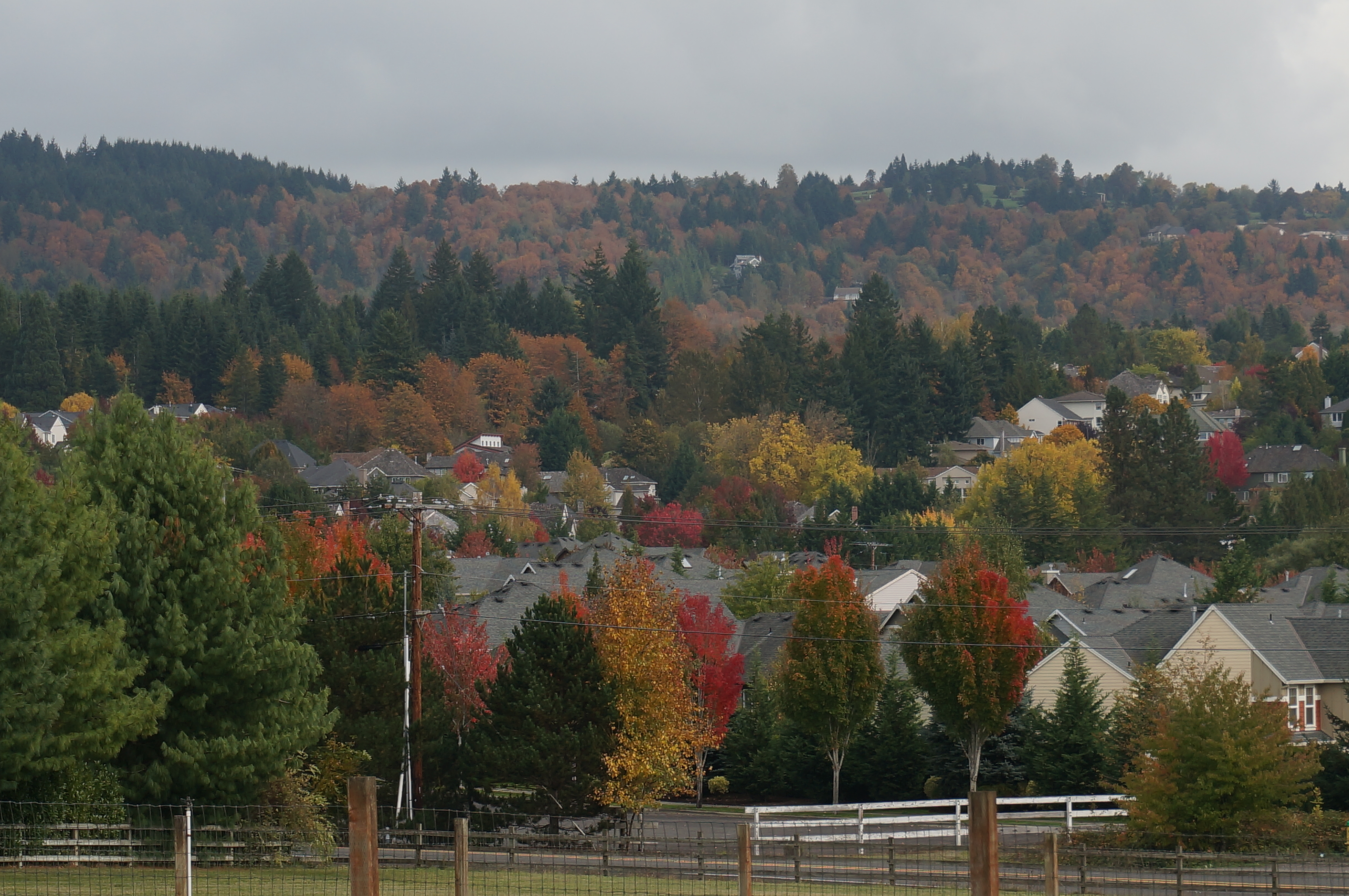 We had some cool, wet weather in September and I think it caused the trees to turn colors a little earlier this year.  Here is a scene from my bike ride this morning, looking up to the hills I would climb.
The grassy fields are green this year, instead of their customary September/October brown.
The annual apple festival begins today in Portland.  I'd like to buy some Jonathan apples, if they have them.  Can't find them in the stores anymore, and we long since removed our tree.