As a freshman I lived in the dorm at BYU. Of the 50 or so students on my floor I could count on one hand the number who had cars. Those were very popular guys, and it was a treat to go for a ride in a car (perhaps 8 of us packed into a sedan!), or, extremely rarely, to borrow and drive one.
My freshman year for Christmas break I rode a bus from Provo, UT, to my home in Riverside, CA. It was memorable indeed to drive all that way through Utah and Nevada on clear, winter roads, only for the bus needing to stop and put on chains in the snow through Cajon Pass, just 25 miles from home.
For spring break I traveled to the Bay Area in California for my brother's wedding, and was very fortunate that my parents let me take a near new Ford Pinto back to school with me (since I would be coming home from school in two short months).
That was a long (13+ hours) memorable drive, alone all across Nevada back to Provo, UT. Now I was a popular guy around campus for those few short weeks.
A few years later it was this Pinto that we took on our honeymoon to San Diego and Anaheim. Leaving the wedding reception on our honeymoon we were bumped from behind at at stop sign–the driver was probably distracted by all the decorations.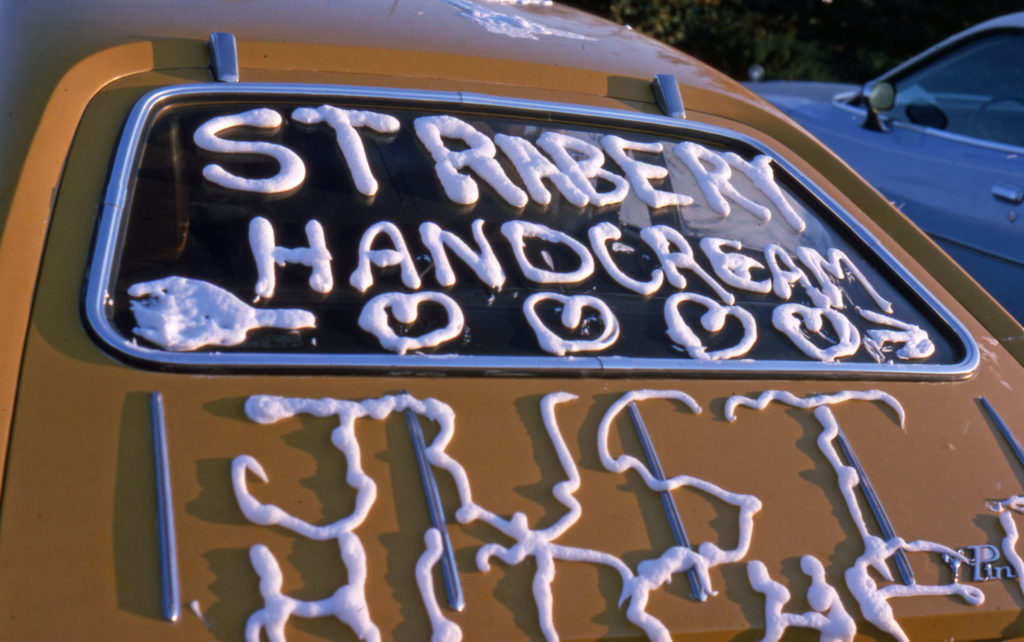 It was this same model Ford Pinto that later became infamous for the exploding gas tank in collisions. We were fortunate not to be hit harder at that stop sign.