In late 1987 we sold the VW Rabbit and bought a new Acura Integra, with 5-speed manual. This was a very fun car, and we thought quite luxurious for us.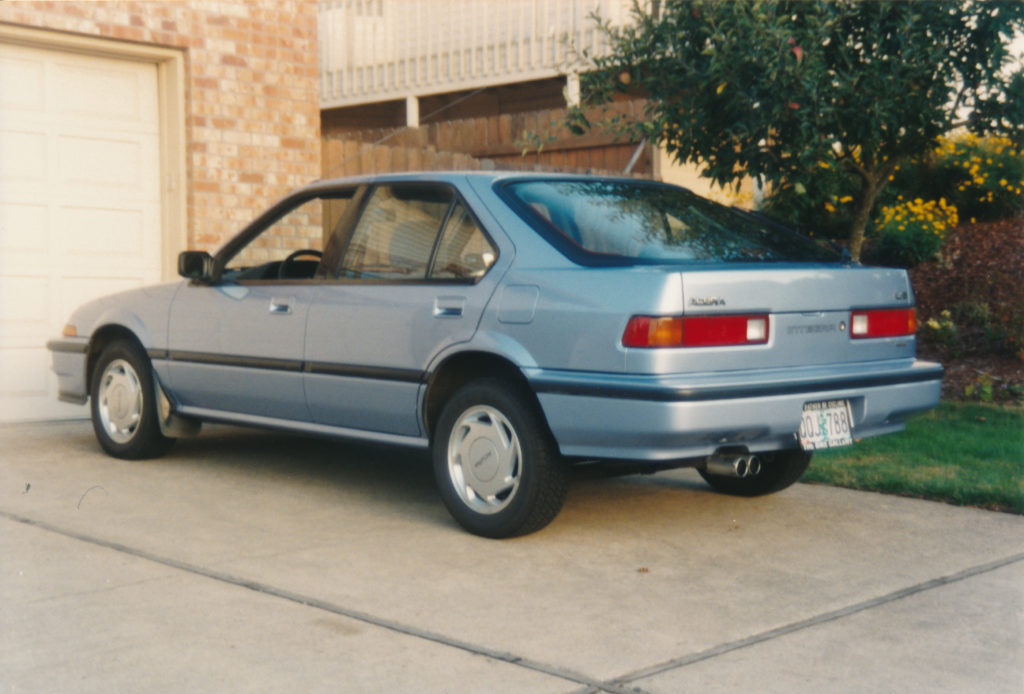 In 1993 we sold the Integra in favor of a used Eagle Talon.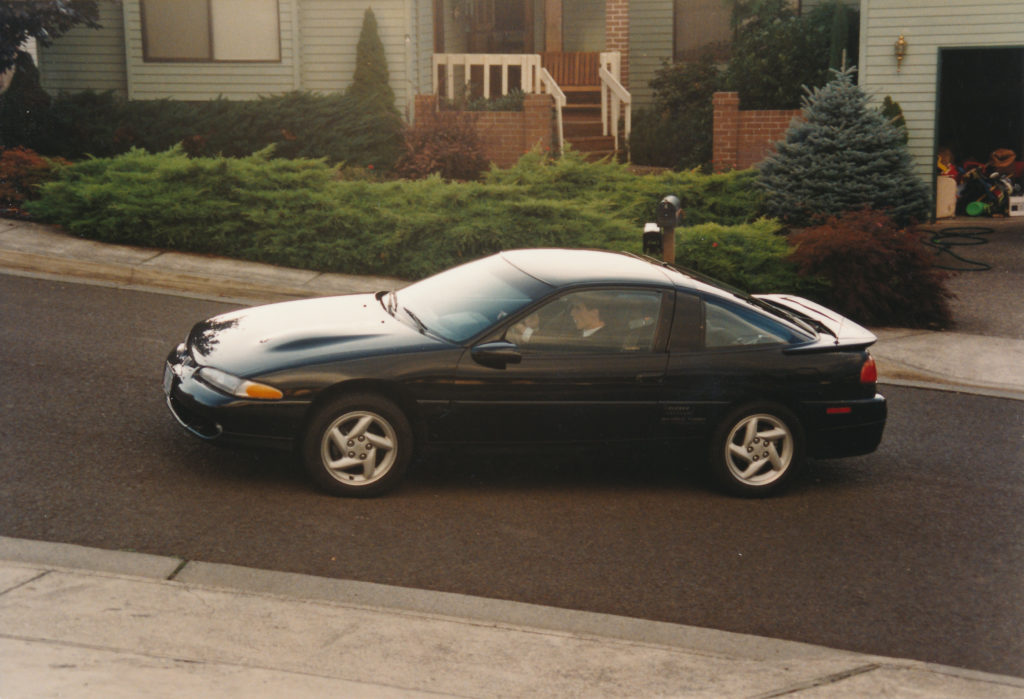 This car could fly, with manual transmission and 4-cyl turbo-charged engine.
In 1996 we sold the Dodge van and bought a new Dodge minivan.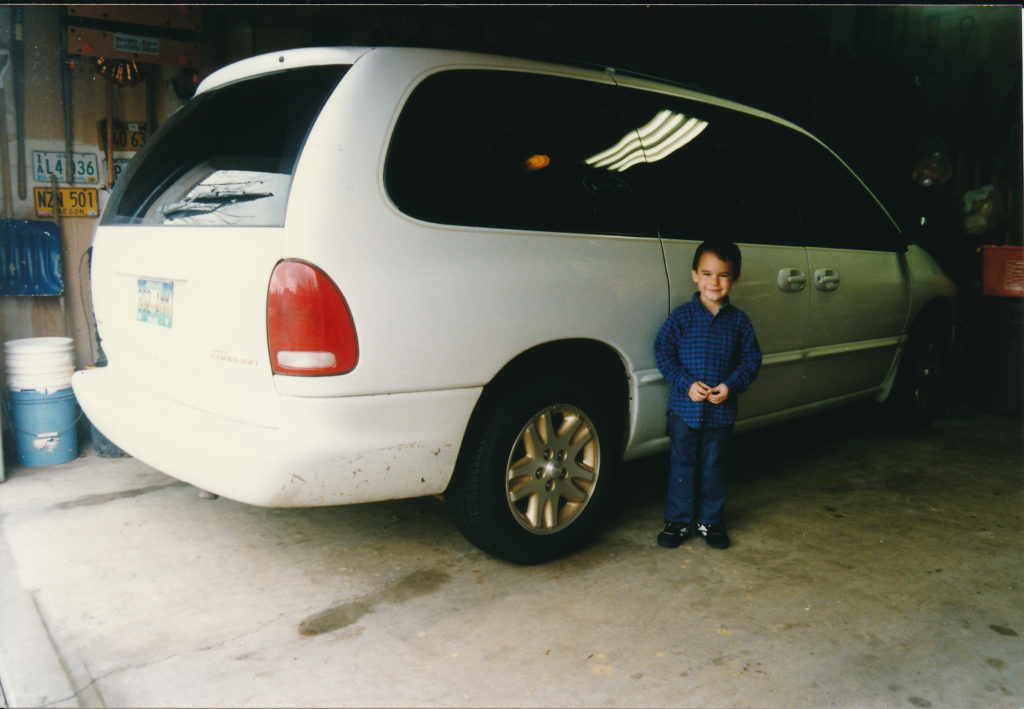 Our first family trip in it (to Olympic National Park in Washington) we got a rock chip in our windshield. Argh! We stopped in the first city and had it repaired right away so it wouldn't grow. But that wasn't nearly as bad as the next summer when the transmission failed during our trip to a family reunion in Utah.
The transmission failed and was replaced again about 60K miles later, this time at our expense. We also had to replace the engine along the way. Needless to say, we were done buying Dodge vans. And for the past 10 years we have been the satisfied owners of a 2006 Toyota Sienna van, which has given us nearly zero problems.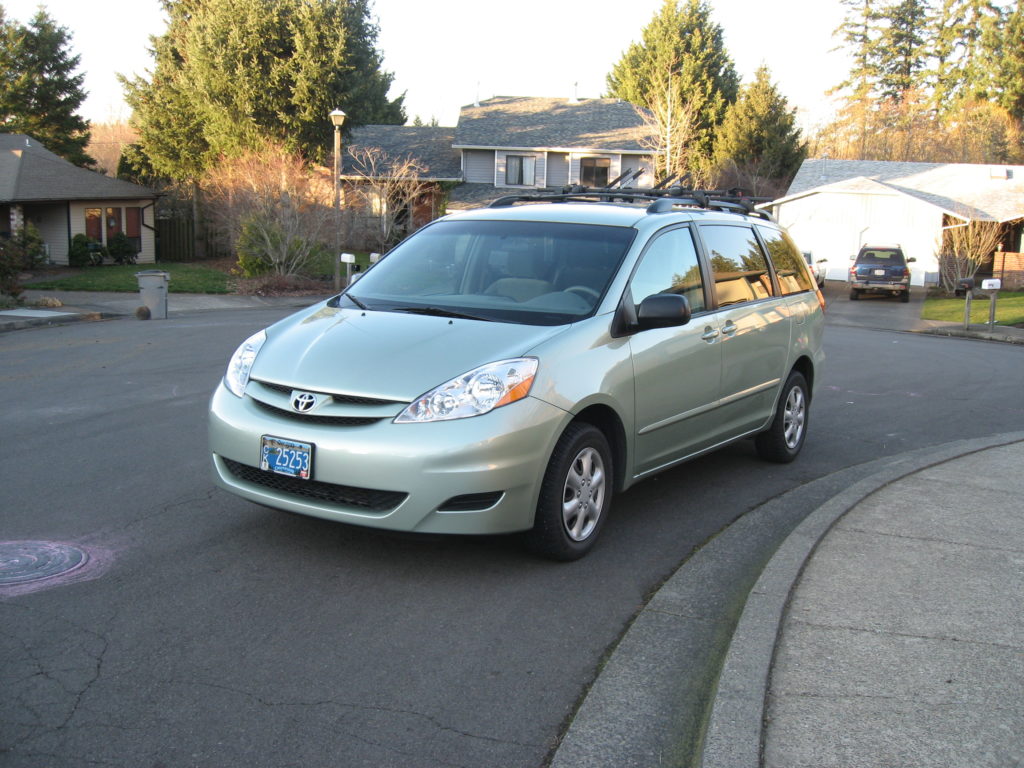 I wrote previous blog posts about buying BMW 3-series automobiles through the European Delivery program:
http://acraigwalker.blogspot.com/2010/11/european-delivery-1997.html
http://acraigwalker.blogspot.com/2010/11/european-delivery-2007.html
http://acraigwalker.blogspot.com/2010/11/european-delivery-2010.html
There have been a few other cars sprinkled in there over the years. There was a 1987 Honda Accord I bought in 1997 for Bridget, then Teresa to drive to school, etc. Perhaps if it hadn't been a salvaged car we would have experienced more typical Honda reliability, rather than losing the engine during our family's drive to the airport (we had to abandon the car and take a taxi to the airport, and eventually spend a thousand or so on a used engine replacement). Or the timing belt, stranding Bridget and Teresa in Vernonia on their way to a Hood to Coast Relay volunteer assignment. I'm sure those two cute girls were the talk of the town for some time.
There was a 1994 Nissan Altima with manual transmission I bought in 2007 for Steven to learn to drive and use for school. I was so proud of Steven for learning to drive a stick, and actually driving that car for his license driving test! Sadly, the engine died in 2010, and we sold to a salvage yard for $280, but it had served its purpose.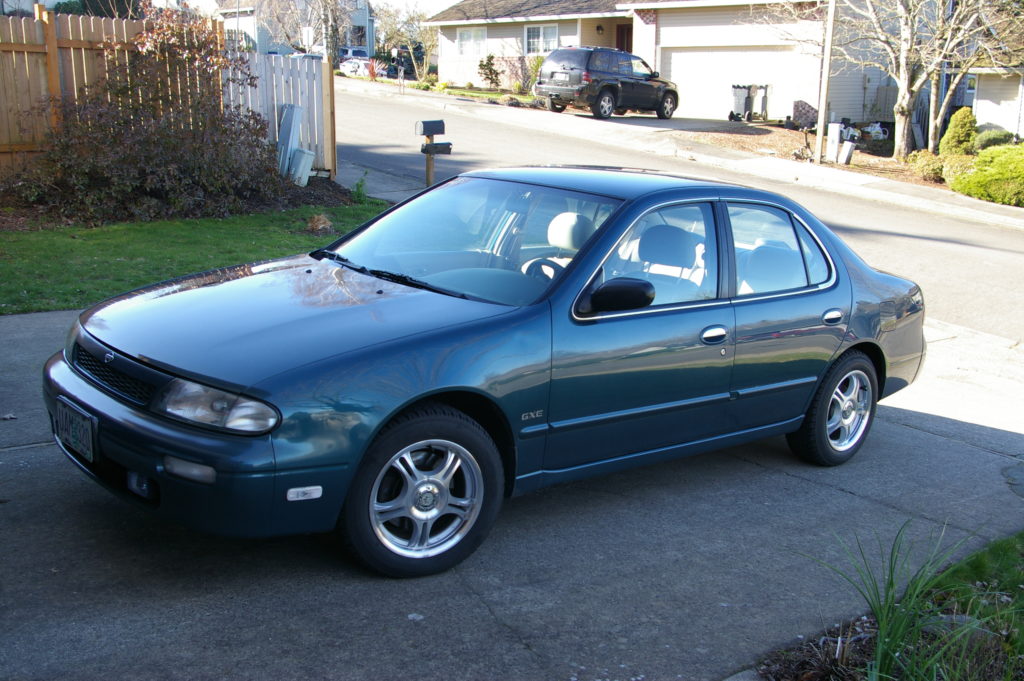 There was a 1990 Honda Accord we bought for Teresa to use at college. And in between the '98 and '07 BMWs I bought a new 2007 Toyota RAV4, but sold a few months later as I missed too much the driving dynamics of the BMW. There was a 2006 Hyundai Elantra purchased and sold to Teresa, and a 2007 Elantra intended for Steven, but when he moved to NYC and didn't need a car I sold it later for what I paid.
So, there you have my family car genealogy!