We have an Oroweat bread outlet store in town, and when I come home from making my purchase there every few weeks I often remark that I'm surprised the police didn't follow me home and arrest me for robbery.
I eat 100% whole wheat bread every day in my lunch sandwiches, and I prefer Oroweat brand, so I stock up with several loaves and store them in our freezer. This past week I picked out 4 loaves for 5 dollars, and felt pretty good about the bargain, as it sells for $2.50 to $4 per loaf retail. Then I discovered a coupon in my Oroweat app on my phone that gave me $3 off with $10 purchase, so I grabbed 4 more loaves. Then I used my senior discout of 10%, plus got a free package of English muffins for filling my frequent buyer card, and paid $6.30 for the whole deal. I was surprised the shoplifter alarm didn't sound when I left the store.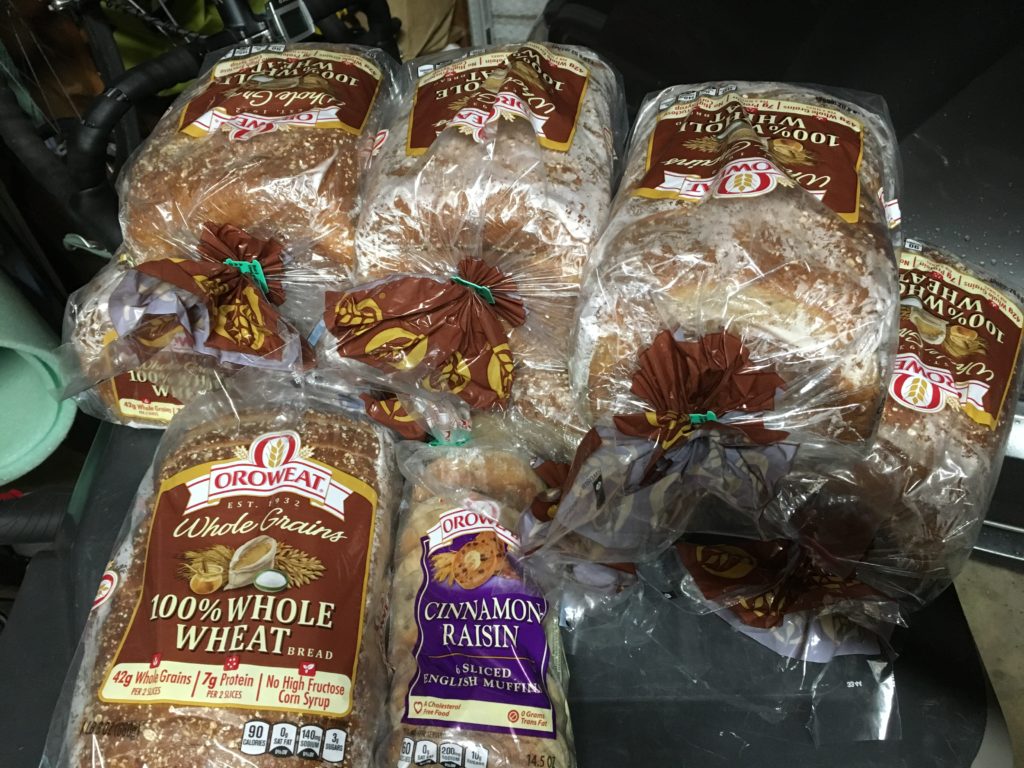 My mom would be proud, as I'm sure my frugality stems from her genes and example.