We enjoyed the company for Thanksgiving dinner of all our local family this year, 11 of us: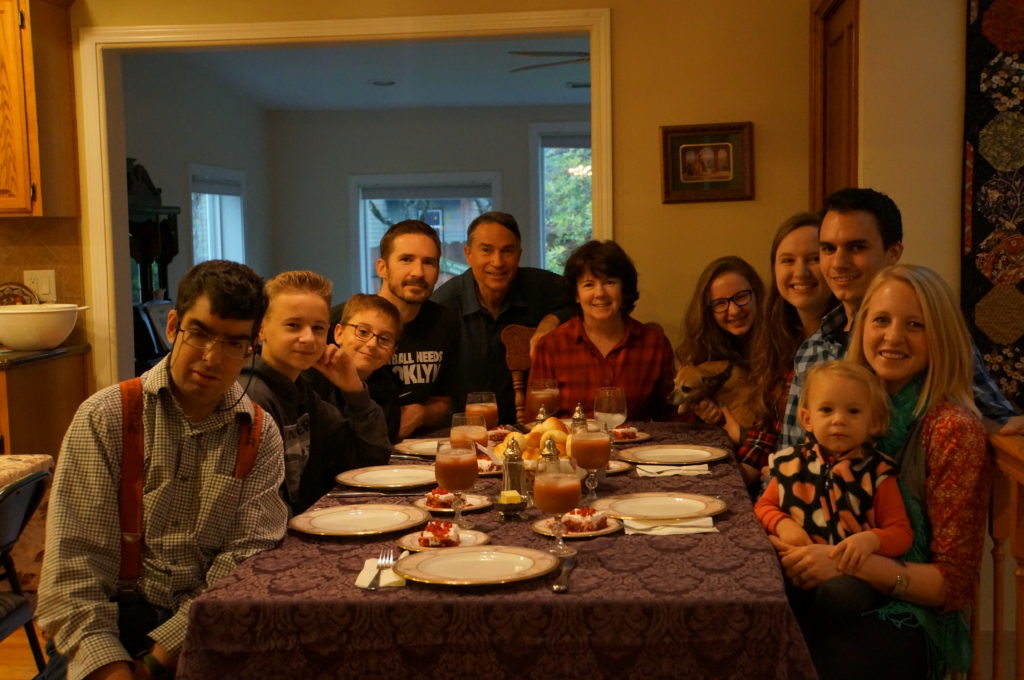 The food was plentiful and delicious.
We were able to engage in a video chat with Teresa and her family in Idaho. The time zones were too offset to connect with Bridget and her family in Finland, but we did get her blog post about their Thanksgiving.
Life is very good, and we certainly count our blessings.